Greetings,


We have great news for you! Subrion CMS 3.1.1 has been released with a great number of improvements!
The most important one is the feature that allows to install templates remotely within the Admin Dashboard. You simply open Extensions / Templates and choose the template you wish from a plenty of professional free templates.
We also want to be as much trendy as possible with our software and want to deliver you the best code & UI :) Meet another color scheme for our Admin Dashboard - Radiant Orchid. Read more about trendy colors here: Radiant Orchid.
Radian Orchid theme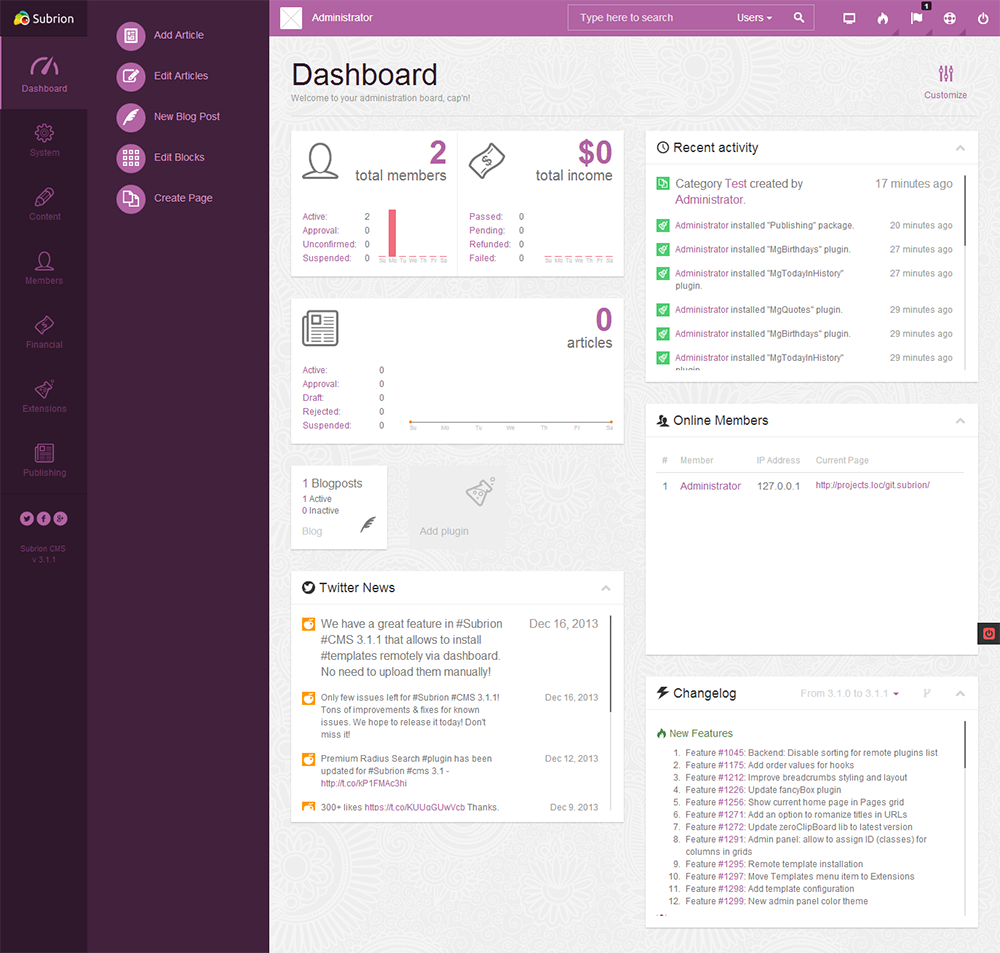 Easy Template Installation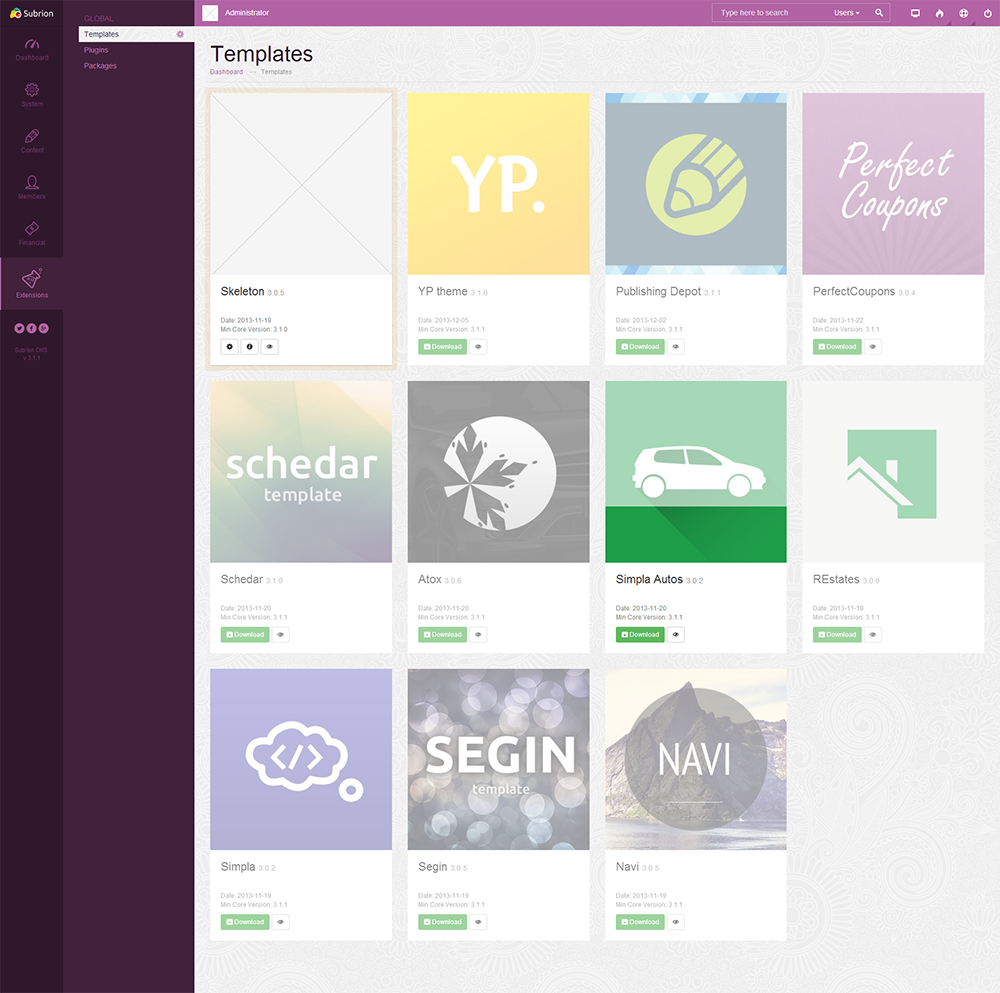 Check the details in our user forums.
Don't hesitate to contact us if you have any questions.